I'm in the process of building a huge home library filled with amazing books about health, healing, alternative medicine and natural living. My school sent me quite a few to get me started when I began my education, and over the last year I've been slowly building a collection at book fairs, library sales, thrift stores, and other discount book outlets. This week the grand opening of a new local Goodwill took place and we trekked our family out there to see what they had. I got a nice stack of books for only 8$! Here's a few of my amazingly well priced finds, some of which are nearly impossible to find, and all of which are worth 15$ at the least.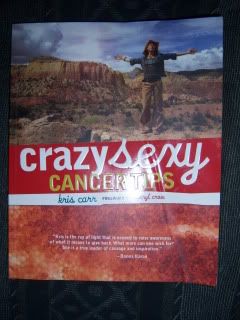 Here's a book based on the incredibly moving and fun filled documentary "Crazy Sexy Cancer". Rent this movie and have a real experience :)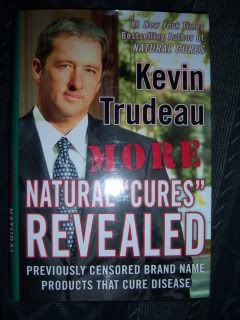 Being a fan of the Kevin Trudeau show, I read his books often, and here's one I didn't have. Prepare to be shocked at the intentional misinformation of the public.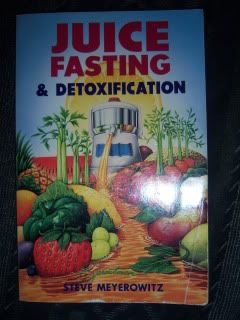 Now here is a REAL find! I was overjoyed to find this handbook which is packed with information and no padding. At just over 100 pages, this is an amazing primer on the power of all natural, unpasturized and freshly made juice, and also serves as an introduction to the amazing world of raw nutrition.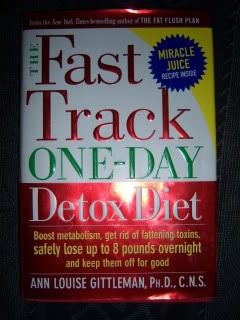 I haven't yet read this, but upon reading the title I was suspiciously curious. Upon flipping through it seems to be an introduction to the idea of detoxing in general, and I think it will be helpful for those who have never heard of detoxing and want to familiarize themselves with the process.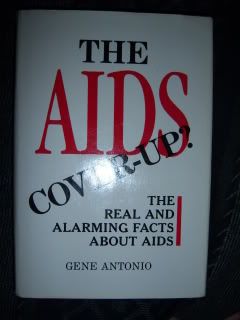 Oh, there's so much we aren't being told about AIDS and it's true nature. This is a medical book mainly composed of scientific evidence that shows the AIDS information being given to the public is very misleading and even dangerous.
Soon I'll have a great resource to offer clients who are ready to educate themselves rather than rely on the education of others. My goal in this profession isn't to strike gold. If I'd wanted to make tons of money on nutrition, I would have become a dietitian and perpetuated the myth of "nutrition" that the government, the FDA, big medicine, and the pharmaceutical companies are making so much profit on. I want to give the truth about health and wellness to anyone who comes looking for it. So many people aren't ready for the reality of living in true wellness, but so many ARE and have no way to know what it is or where to find it. That is where I want to be. A simple facilitator of truth.